CDR
Created :

Wed,11,2017

Last Updated:

Tue,12,2020
Here you can view customer and vendor CDRs.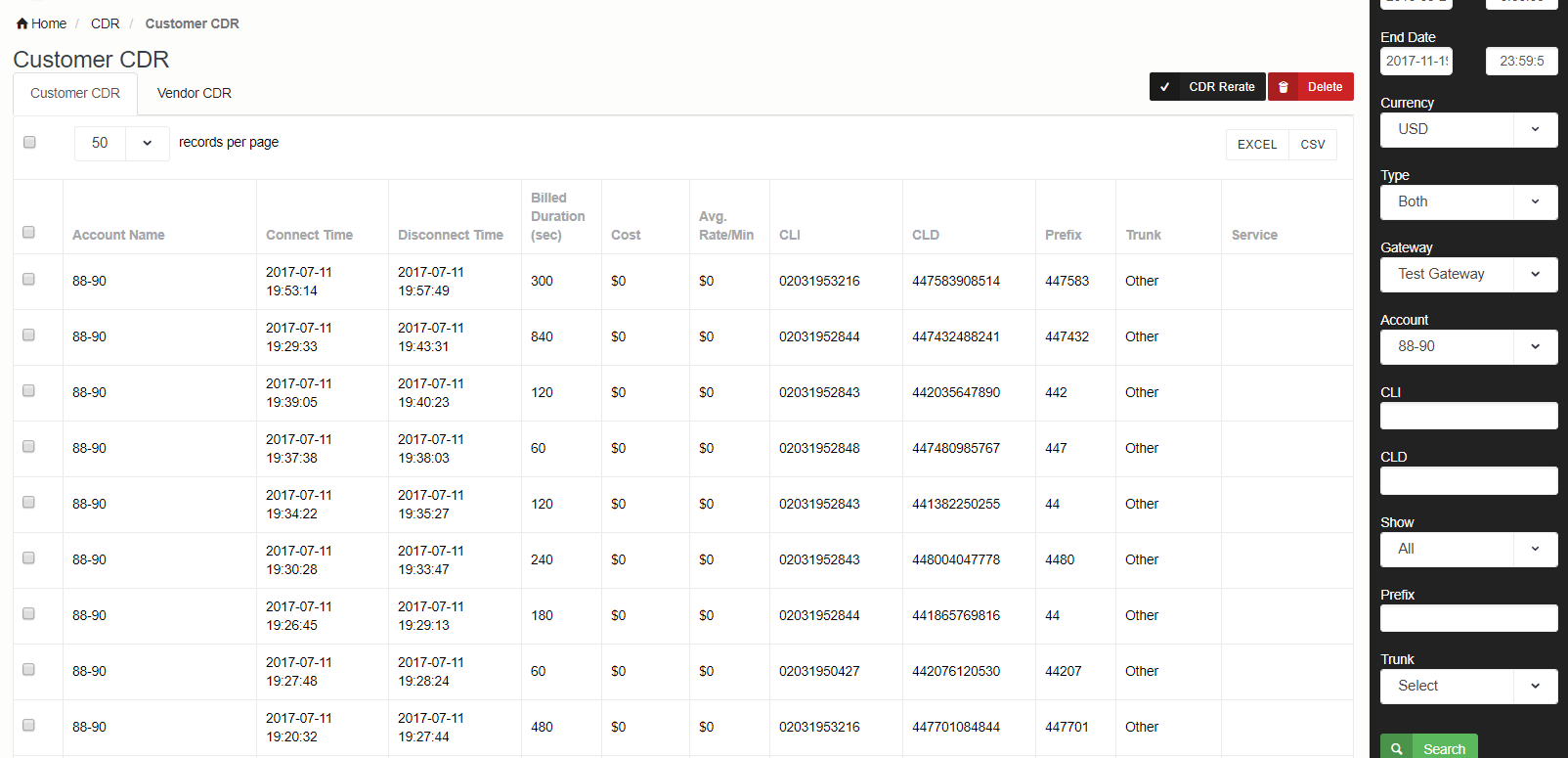 Button
Description

Delete selected CDRs.

Click on this button if you want to re-rate already imported CDRs. Search for the CDRs make sure you have selected Gateway in the filter. All CDRs returned by the search will be re-rated.

Below screen will pop up: Please select required option and click on rerate button. The job will be logged.