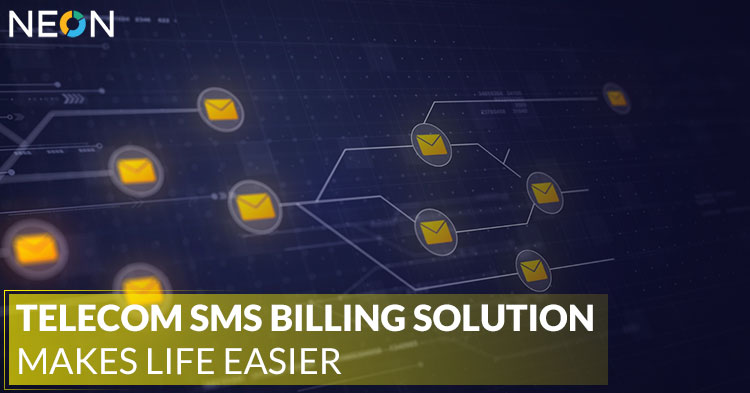 If you run a telecom business, you've likely heard of a telecom SMS billing solution as a great way to send electronic invoices to your customers. Telecom SMS Billing Solution will take care of all the hassle of printing, stamping, and mailing out your invoices, so you can focus on growing your business online!
Here are some ways that telecom SMS billing solutions will benefit your company.
What Is a Telecom SMS & Its Billing Solution?
Telecom SMS solutions are used by a variety of companies today, from food trucks to telecoms, to help them communicate effectively with their customers. They use these platforms for a variety of purposes and cater to business-to-consumer (B2C) or business-to-business (B2B) needs.
In short, a telecommunications mobile messaging billing solution is what allows you to send text messages to your customers in an easy and convenient way that they'll be able to read quickly. These services can also integrate into backend accounting software and provide accounting information in real-time.
This can provide valuable insights on who reads your texts, when they are read, and how much revenue each message produces—which helps ensure you aren't losing money on sending out irrelevant texts or ones that don't have enough incentives to get people to respond.
The Benefits of Telecom SMS Billing Solutions
Telecom is a crucial part of our day-to-day lives. Without telecom, it's impossible to connect with others, run a business or enjoy entertainment. And as it becomes increasingly important to communicate through text messages and internet data usage, companies must look for ways to handle all of these incoming requests efficiently.
That's where telecom billing solutions come in. These systems bring together your website and computer system so you can manage how your customers pay for their services and track usage effectively.
How does Telecom SMS Billing System Works?
Many telecommunications companies find that managing customer billing manually is tedious, time-consuming and expensive. Invoices are often lost or misfiled, leaving customers unpaid or overcharged. To alleviate these issues, telecoms can use telecom billing software to automate and streamline invoicing.
This system allows telecommunications companies to create professional invoices quickly and easily. From there, the system sends out invoices automatically through email or regular mail on a set schedule. Using third-party software eliminates human error, increases efficiency and ensures that everyone who needs an invoice receives one.
Customers can then pay their bill online at any time using a variety of options including credit card, PayPal or electronic check. Online tools provide reports for both managers and customers alike so they can track payments from start to finish; if all goes well, customers will enjoy an effortless experience while being kept aware of what's going on every step of the way!
NEON Integration with Alaris Lab
In the world of SMS interconnect, Alaris SMS Platform (referred to as "the System") is a complete solution for carriers. The System was created to provide carriers with an easy-to-use platform for managing SMS traffic. Recently, Alaris Lab has been integrated with NEON Soft. Through this software, all SMS billing will be handled in a systematic way. In the NEON software, all SMS records will be imported and billed based on the SMS data.
Get in Touch Today! 
Get in touch with the NEON Soft team today to learn more about our Telecom SMS Billing Solutions. We have helped various companies across the UK and all over the world and we can do it for you too!