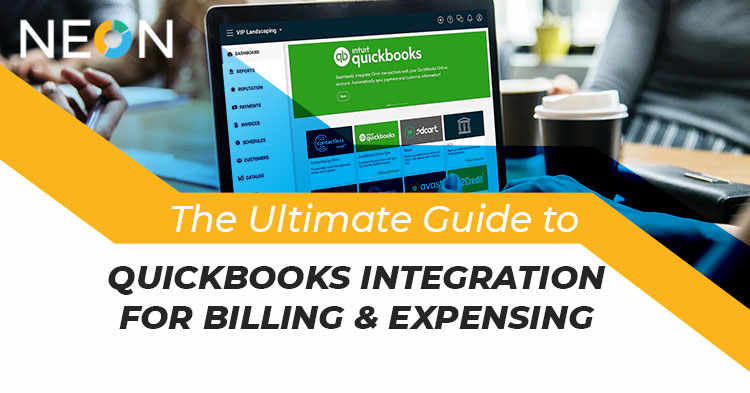 If you're a business owner, the last thing you want to do at the end of the day is sit down and record all your business' income and expenses into QuickBooks. 
Then, you have to print out all your invoices, gather receipts, and attach them to each invoice before sending them off to be paid by your clients. 
The more clients you have and the more complicated your invoicing set up, the more time it will take to enter all this information into QuickBooks and manage it from there.
What is QuickBooks Integration and Why Should You Care?
It's hard to balance being a business owner and an accountant, and it's even harder if you rely on separate tools for managing your financials. QuickBooks integration with telecom billing software lets you streamline your finances by allowing you to manage all of your billable time and expenses directly from within QuickBooks. 
With invoices in QuickBooks, you don't have to open another tab or app and waste valuable time switching back and forth between programs. This guide will walk you through how to set up QB integration so that your invoices are automatically sent to clients as PDF attachments and tracked in one place.
What is the Difference Between Invoicing & Billing?
Invoicing and billing are often used interchangeably, but they aren't exactly synonyms. Invoicing generally refers to submitting your charges to a customer; billing is usually associated with sending customers an invoice or bill. 
For example, invoicing occurs when you add a new invoice in QuickBooks, while billing happens when you create your first invoice in Xero. This is important because different integration methods will provide different functionality. 
If you want to send invoices from QuickBooks, then it's best to use our standard integration method that allows users to send invoices from QuickBooks. However, if you want to track revenue by creating invoices directly in Xero, then you should consider using an advanced integration option instead. 
The standard QuickBooks integration option connects Xero with your company file through QB XML (Quicken). To set up your account, all you need to do is connect your QB file through a data file upload.
How is QB Invoicing Different From Other Invoice Software?
QuickBooks has in-built invoice and billing software that works great with all business types including telecom businesses. Your company doesn't need to purchase any new software, as invoicing is easily accessible right within your current software. 
By integrating QB Invoicing into QuickBooks, you can bill clients and track payments more efficiently while simultaneously viewing up-to-date financials. This integration also makes it easy to export data from QuickBooks to other programs such as Excel. This way, you can prepare reports and perform analysis on your data without having to switch between programs. 
When Should You Integrate QuickBooks?
There are a few reasons why you might want to integrate QuickBooks and another program. For example, if you use a different system for generating quotes or proposals but then send invoices through QuickBooks, then it might make sense to integrate these two systems so that you can see both quote and invoice information at once. 
Or, perhaps you use a project management tool like Basecamp to keep track of projects but send invoices through QuickBooks; in that case, integrating those two tools will allow you to view project details along with related billing information. 
To get started with an integration project, first choose which type of integration you want to work on: online or desktop. Online integrations allow your data to sync across multiple devices automatically; desktop integrations sync only when manually triggered by users.
What Does Integrating Invoicing with QB Look Like?
No matter what business you're in, using a centralized accounting system allows you to eliminate unnecessary steps, minimize errors and streamline repetitive processes. Integrating invoicing with QuickBooks allows businesses of all sizes to do all three while saving both time and money. 
How? By automating manual processes through QB integration. This is a huge help if you bill your clients and need to reconcile those statements or want one place where you can keep all of your financial records in one place. 
In addition, integrating invoicing with QuickBooks means that you have access to real-time data—which can be invaluable when it comes to making quick decisions about purchasing new equipment or hiring additional staff. When it comes down to it, there are several benefits associated with integrating billing and expensing within QuickBooks—and they aren't just limited to small businesses! 
For example, Invoice tracking is easier than ever before because everything is stored within one platform. You no longer have separate files for each invoice! Additionally, you don't have to worry about losing an invoice. It will always be available as long as you store it in your cloud account (or on your computer). 
Another benefit of integrating invoicing with QuickBooks is that it makes tax season much less stressful. Because all of your financial information is housed in one place, tax preparation becomes much more manageable. Plus, by storing receipts digitally, you won't have to worry about misplacing anything important!
How to Setup an Invoice Template in QuickBooks?
To set up an invoice template in QuickBooks, start by opening up your accounting software and clicking on Tools. From there, choose Options and then follow these steps: 
Click on Customer Center. 
Click on Edit next to Sales Forms, or create a new sales form if you don't have one already. 
Select either a duplicate of an existing sales form or select New at the bottom of your list of sales forms. 
When creating a new sales form, give it a name that is specific to what you are selling. For example, if you're selling services as opposed to products such as widgets, use Services instead of Products. 
Once you've created your sales form, click on Save and Close. 
Now we will add fields that will help us customize our invoices for each client we work with using QB integration invoices (Quickbooks integration invoices). 
Under Additional Info, click on Add Field. 
In Step 1 of adding a field, enter Name and Description so you can easily identify what each field does later on when creating your invoice templates in QB integration invoices (Quickbooks integration invoices). 
In Step 2 of adding a field, click on Type and choose from the drop-down menu. 
Next, select whether you want to Show This Field under Display This Field On The Invoice. 
Repeat Steps 7-10 until all necessary fields have been added to your invoice template in QB integration invoices (Quickbooks integration invoices).
Final Thoughts
It's no secret that billing and expensing can be a tedious and time-consuming task, but with the help of QuickBooks, this process can be simplified significantly. Integrated with QuickBooks, the renowned telecom billing software - NEON - provides uninterrupted billing features for customers. 
By integrating QuickBooks with telecom billing software, you'll be able to manage your billing and expensing in a centralized location, minimizing the chances of human error and providing customers with an uninterrupted flow of information. To learn more about our telecom billing software, sign up for our free demo today!