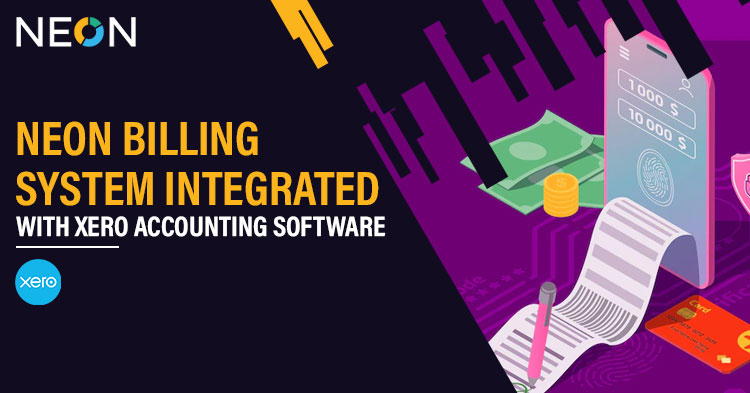 Billings are critical in any business, but maintaining multiple systems to manage them can be tricky, particularly if you have several other jobs to handle. Luckily, now the telecom billing system NEON has been integrated with Xero accounting software so that everything stays in one place. 
Thanks to the innovators at NEON and Xero Billing Software, who are partnering to allow you to have an integrated billing solution with Xero accounting software. In this article, we'll give you an overview of what this integration means for your business so that you can decide whether it's right for you.
What is Xero Accounting Software?
Many businesses are taking advantage of cloud-based accounting software to manage their daily activities and with good reason. Cloud-based solutions make it easier for businesses to stay in control of their finances from anywhere. 
Among these top providers is a solution called Xero Accounting Software. What Is Xero? If you're not familiar with Xero, here's a quick rundown: It's an online accounting platform that makes managing your business finances easy. 
You can use it to access all your financial information from any computer or mobile device. Since everything is stored on secure servers, you don't have to worry about losing critical data or information if something happens to your business location.
How Does The NEON – Xero Accounting Software Combination Help Small Telecom Businesses?
Previously, our telecom billing software was a stand-alone product and didn't work with accounting software like Xero. Now, due to an innovative integration with Xero accounting software, the features of NEON have been increased. 
If you own a small telecommunications business, here's how using a combination of NEON and Xero will help you handle your financial processes efficiently. 
Automated invoicing
As soon as you receive payment from a customer in Xero, it automatically triggers an invoice in NEON – no need to log into both systems! Your accountant or bookkeeper will love that! You'll also be able to keep track of outstanding invoices by connecting them directly from within Xero.
Zero data entry
Since everything gets updated automatically as soon as transactions occur, there's no need for manual data entry on either side. 
Easy management of multiple accounts: If you have multiple businesses or are managing multiple clients with NEON, you can easily see their activity and reconcile their accounts directly from within Xero – without having to log into both systems! 
Improved cash flow management
By linking your bank account with Xero, you'll be able to access up-to-date information about cash inflows and outflows at all times. This will help you make better decisions about how much money should be allocated towards different expenses and how much should be set aside for savings or investments.  
Faster reconciliation process
Reconciling accounts manually is time-consuming. Thankfully, thanks to NEON-Xero integration, reconciling two accounting software packages has never been easier! All you need to do is click on a single button that says Reconcile Accounts – simple as that! 
Enhanced customer service
The ability to keep track of outstanding invoices and other financial details directly from within Xero means that you can offer better customer service. For example, if a customer calls in asking why they haven't received an invoice yet, you can quickly check their payment status right away instead of referring them back to their invoice history. 
Better budgeting
Budgeting is an important part of running any business because it helps entrepreneurs stay focused on what matters most – growing profits! However, creating budgets manually takes time and effort (and usually involves making some pretty rough estimates). Luckily, using NEON-Xero integration allows you to create budgets based on actual figures instead of estimates.
The Upside To Utilizing A Telecom Billing System And How It Helps Small Businesses
Utilizing a telecom billing system is one of many things that a small business can do to help save money and increase its bottom line. Essentially, by removing human error and streamlining your process, you'll be able to get more done while spending less time and money. 
It also allows for easier integration with other software such as accounting software like Xero. By integrating both services, it makes it easier for you to track what's going on with your company. 
This way, you don't have to worry about trying to keep track of everything manually; it all gets recorded automatically. This saves time and effort—two valuable resources that every business owner wants to maximize as much as possible.
If you are looking for ways to maximize your profitability and efficiency without breaking your budget or putting too much strain on yourself or your employees, then telecom billing software may be just what you need. 
Integrating with accounting software like Xero allows you to track every single transaction that happens within your business in real-time. This way, if something goes wrong with a payment—or even if it doesn't—you can quickly resolve any issues before they become an issue. 
It also allows you to monitor how well each employee is doing their job so that you can reward those who do well and reprimand those who don't. 
It's Time for You to Start Using a NEON Telecom Billing System for Your Business
As mentioned above, using a telecom billing solution not only helps increase your bottom line but also helps streamline your entire business process. In addition to helping you cut costs and save money, it makes everything easier to manage. 
By integrating with accounting software like Xero, you can rest assured that everything is being recorded properly and accurately—and that nothing is slipping through the cracks. This way, if there are any problems or issues with your business (or even if there aren't), they can be resolved as quickly as possible so that no one has to worry about them anymore.
If you want to learn more about how our telecom billing systems work or how they integrate with other software such as accounting software like Xero, let us know in the comment section.