Rate Analysis
Created :

Wed,09,2017

Last Updated:

Tue,11,2022
Rate Analysis allows you to analyse and compare rates. Here you can compare multiple vendors , customers and rate tables rates side by side.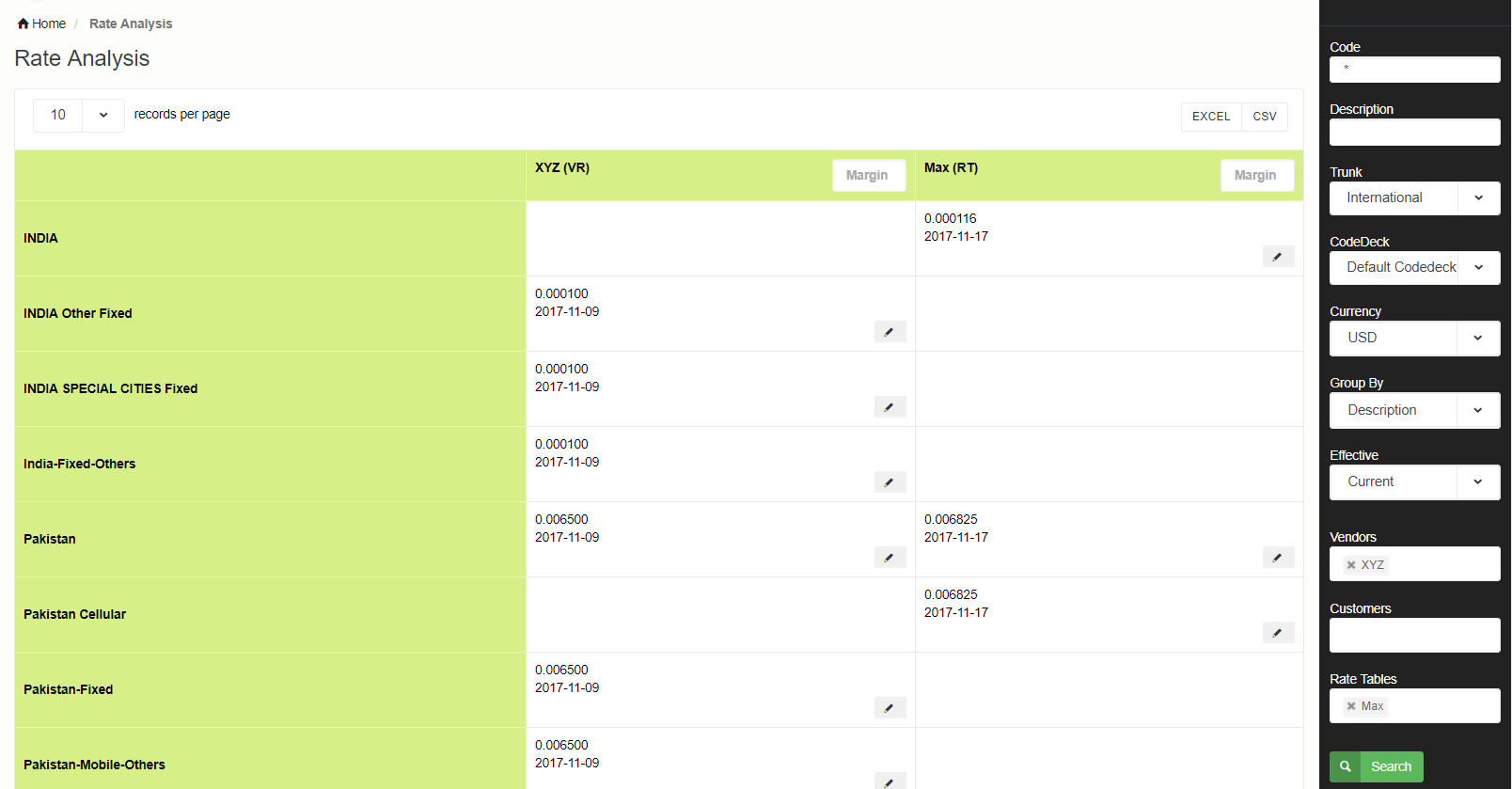 Field
 Description
Code / Description
Select Code or Description e.g. 91* , india* or * for all codes or code descriptions
Trunk
Select a Trunk 
Code deck

Select a code deck. All codes will be presented according to the specified code deck. Select a code deck to pull code descriptions from.

Currency

Specify a currency. All values will be automatically converted to the specified currency depending on exchange rate setup under Exchange Rate.

Group By

Select a grouping option

Code

 

(aggregation by default output).
Description

 

(grouping by rate rows with the same names and rates for all codes in each rate table).

Effective 

Define the date of the rates.

Vendor
Select Multiple Vendors for analysis
Customer
Select Multiple Customers for analysis
Rate Table
Select Multiple Rate Tables for analysis
You can edit rate by clicking on Edit button and can also apply margin.