Daisy Integration
Created :

Mon,10,2023

Last Updated:

Thu,11,2023
Create a Service for Daisy

You can can add service for particular gateway. To create the service please go to Billing> Services.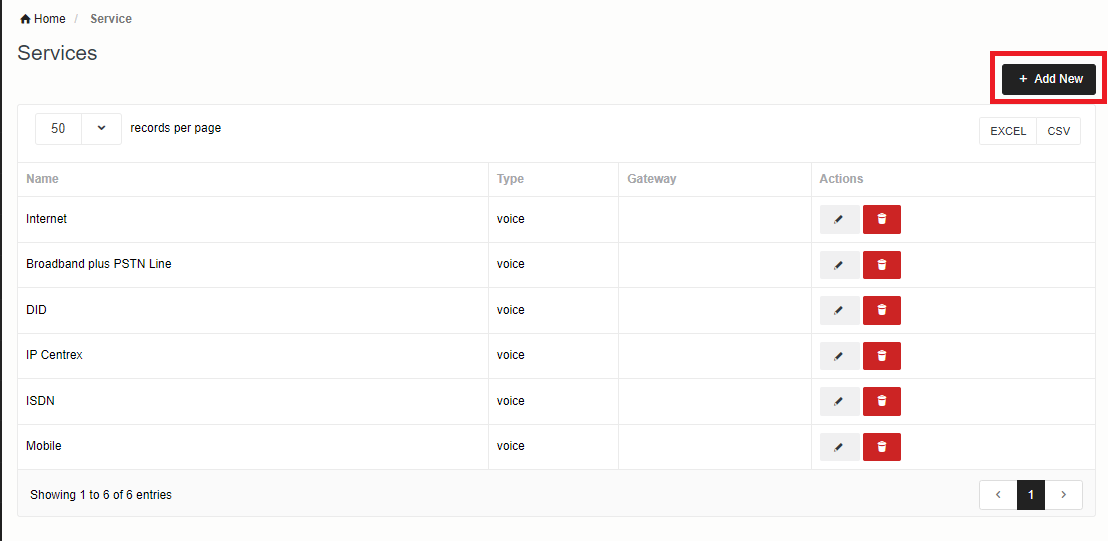 Here please give name to your service and click on save button. Your service will be added.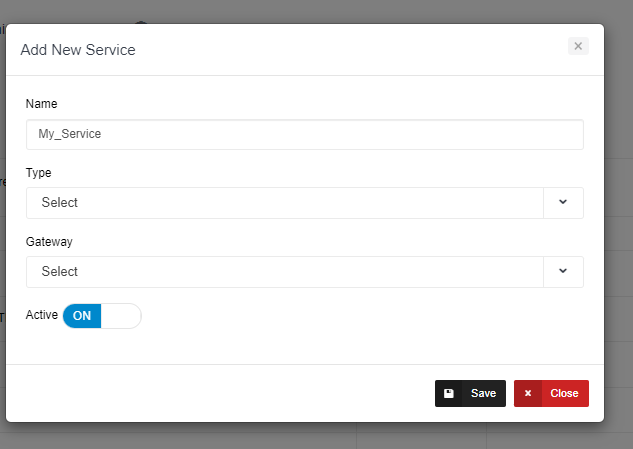 Daisy Integration:

To integrate with Daisy go to Integration>Billing Gateways > click on Daisy.  Following window will be opened and now click on Add New button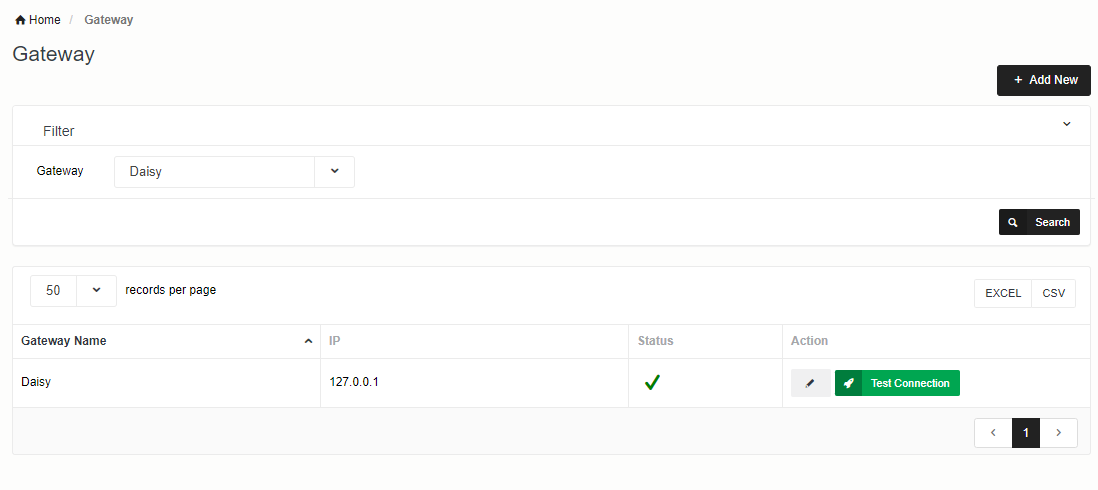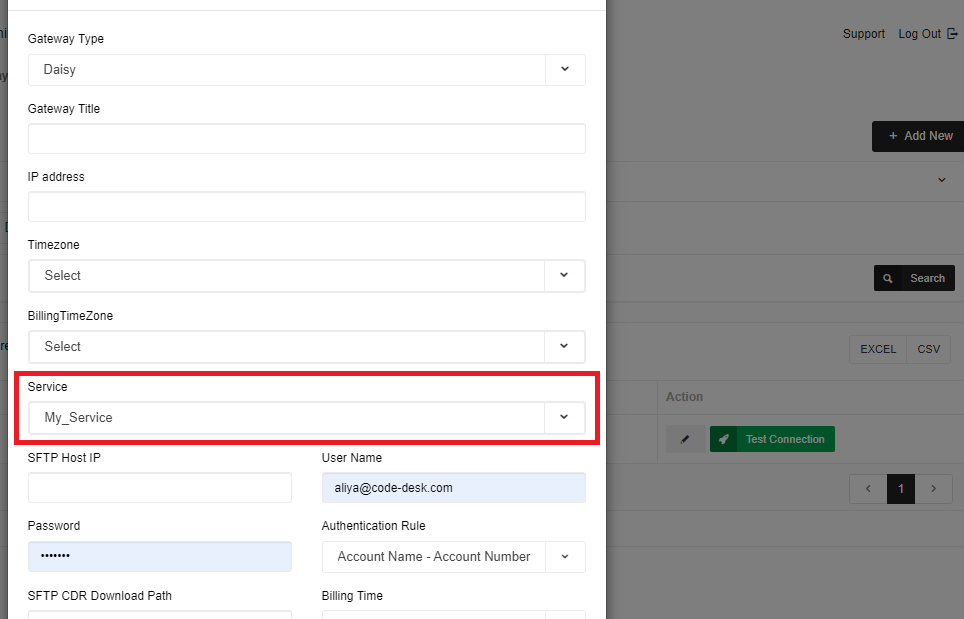 Here we need SFTP details like HostName, UserName, Password and File Path. Select service which you want to add. Please enter all details and click on save button.
If rerate option is ON then you need to create Rate Table.
Mobile RateTable
Step 1: Create
Here you can create mobile rate table according to the screen shot steps. Click on Add New Rate Table > then click Mobil Rate Table option.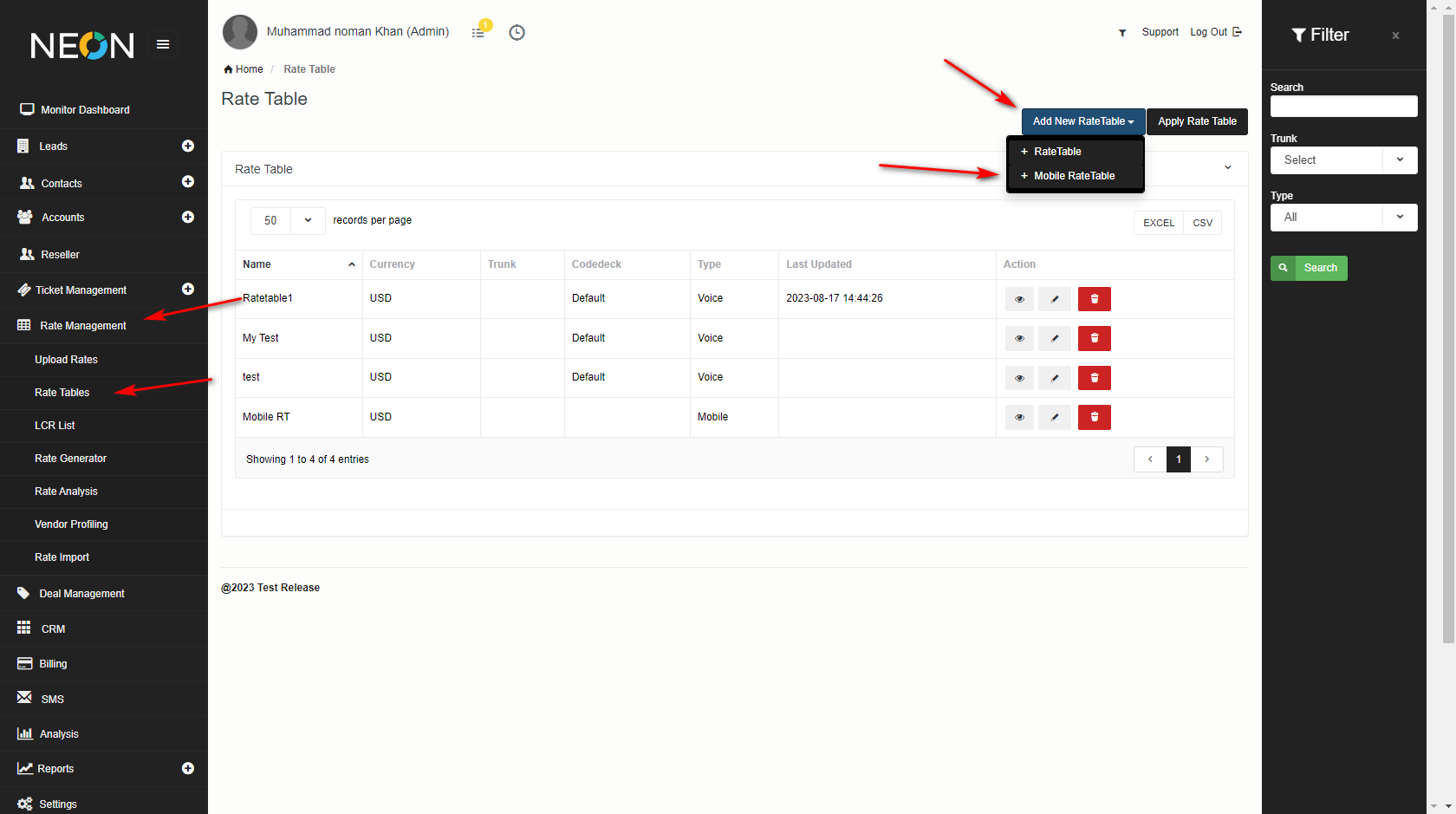 Now fill the required fields and save it.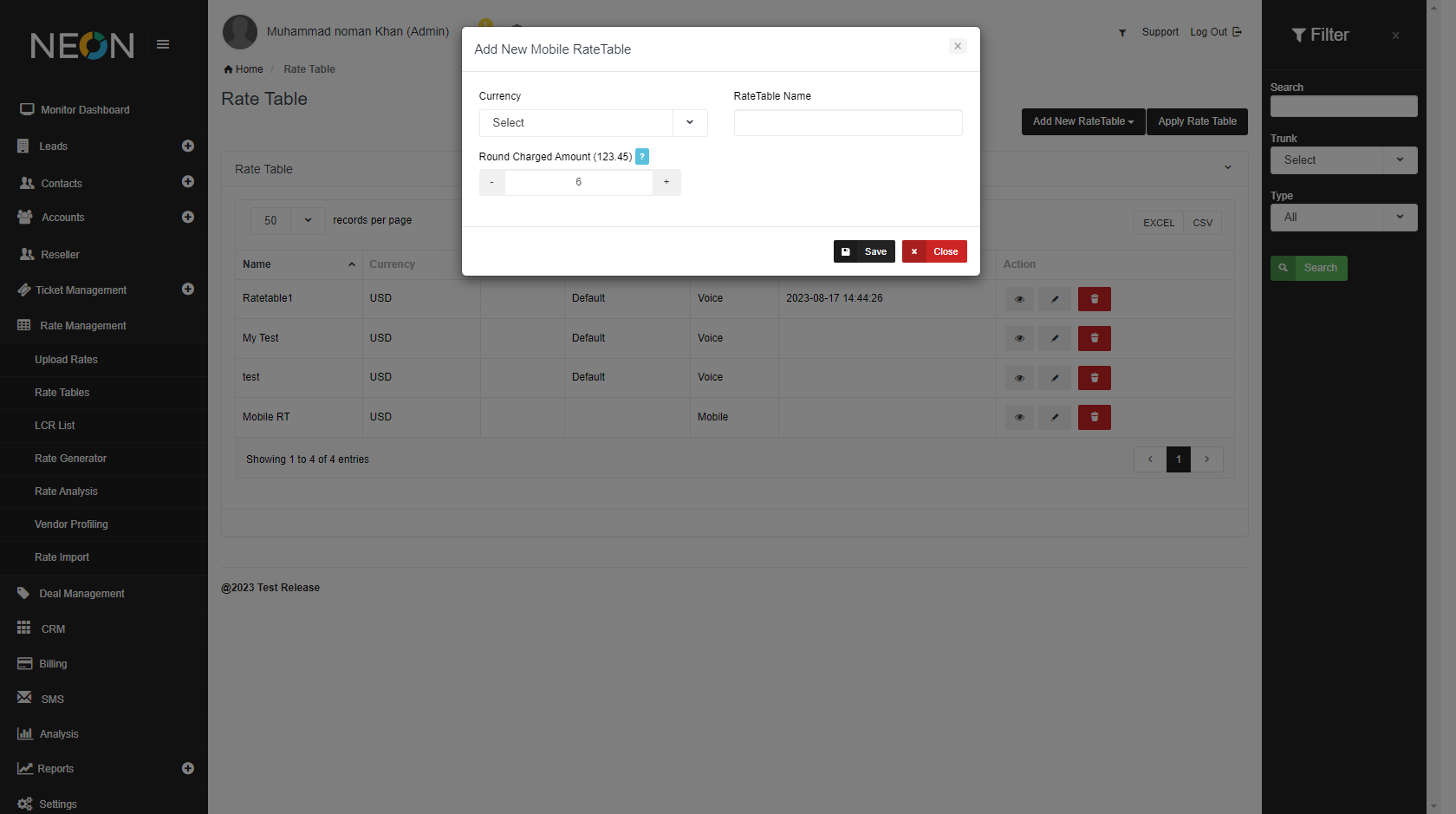 Here you can see both Mobile Rate Table and Voice Rate Table with the help of Type column and you can filter it also.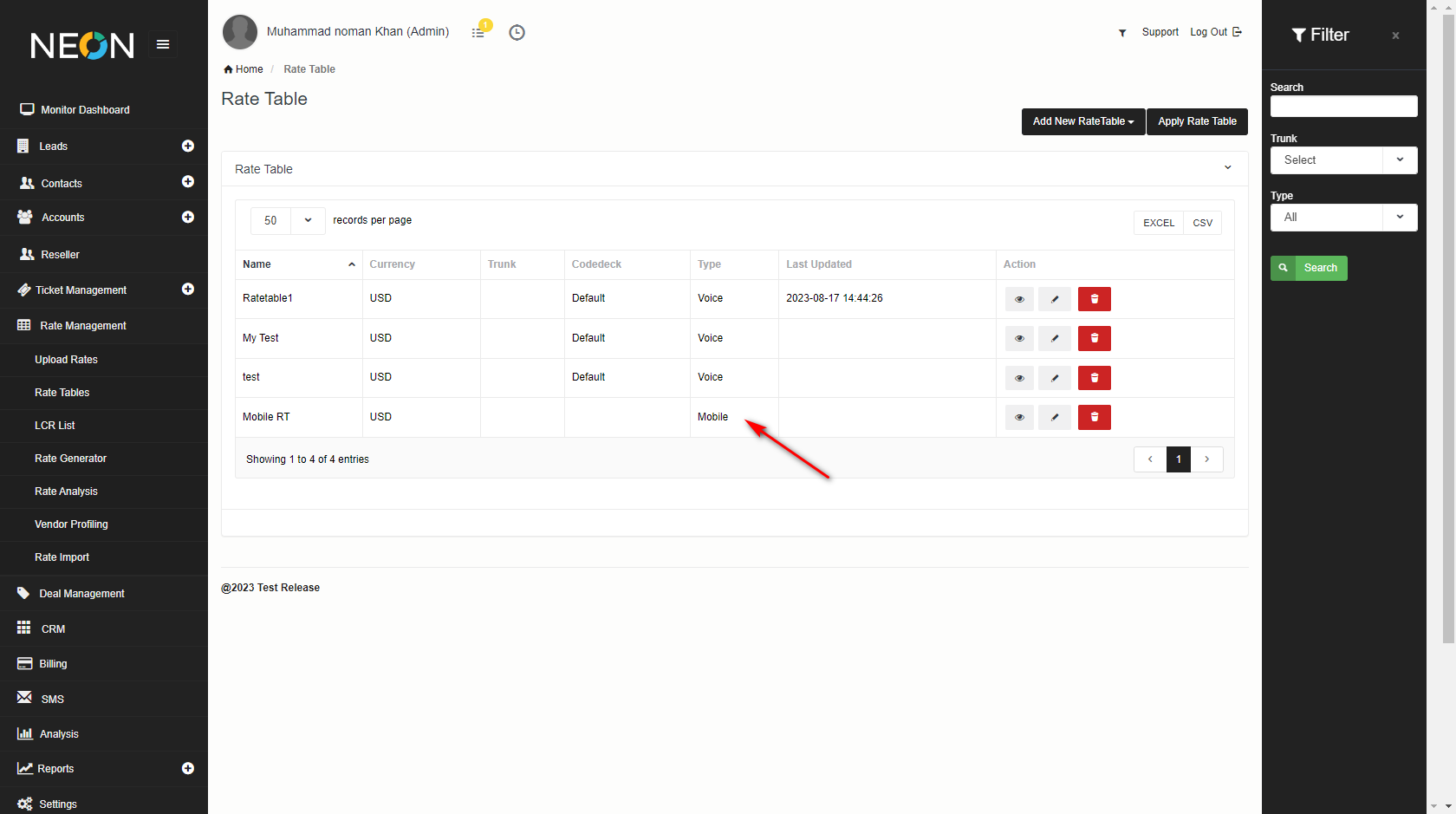 Step 2: Rate Upload

You can upload the rates, after the table view or also from sidebar menu.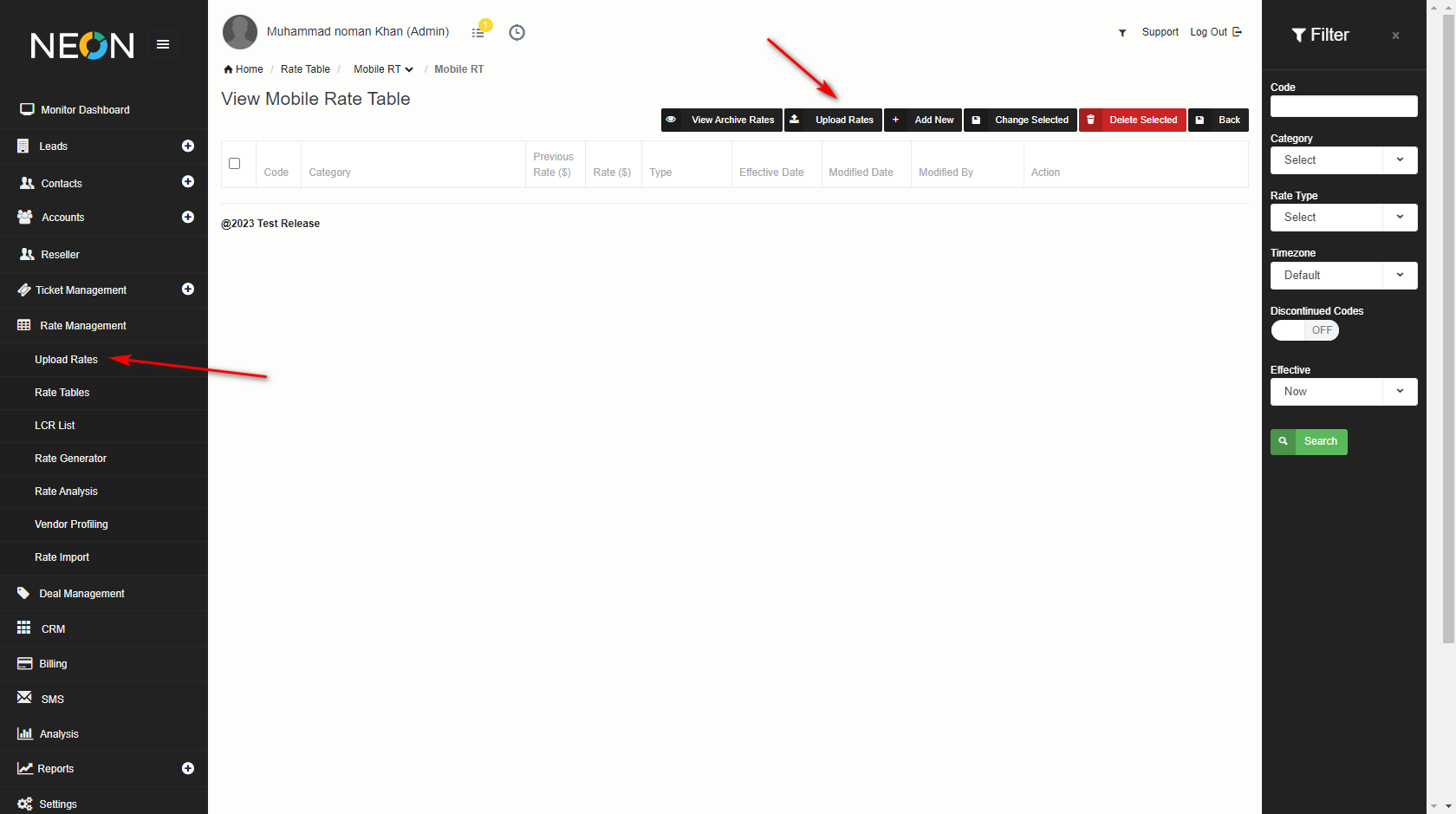 In upload rates screen, select mobile rate table then select your particular rate table from drop down menu. You can also select your own template from the upload template option. You can also download the sample file from the Note section > Sample File button, to check the column format of rates ( csv, xls, xlxs). After this click on upload button.
Scroll down for the Mapping Section, mapped the required fields and then click on the save button.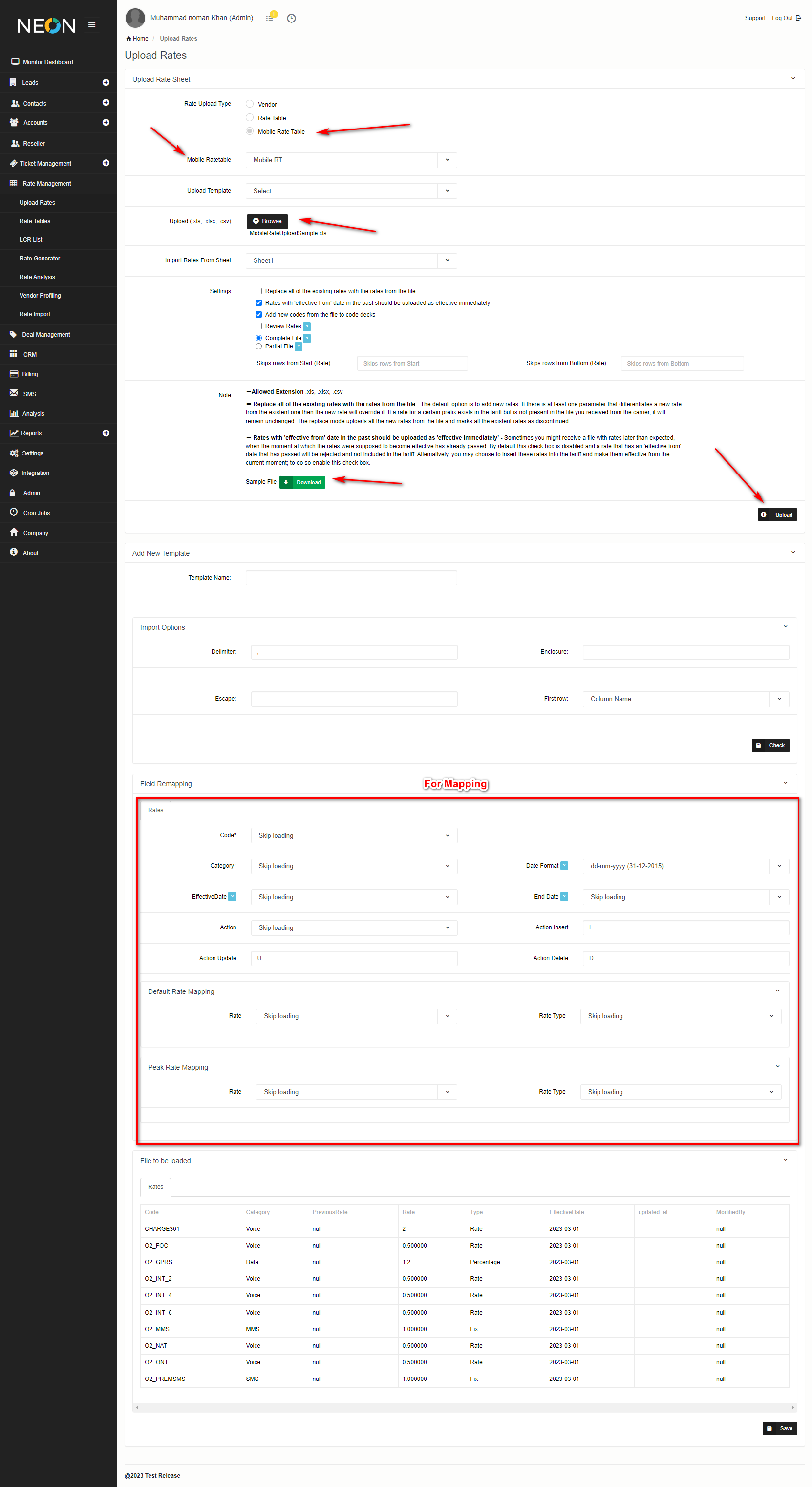 Step 3: Apply Rate Table
 
Here you can apply the rate table to customer, click on the Apply Rate Table button.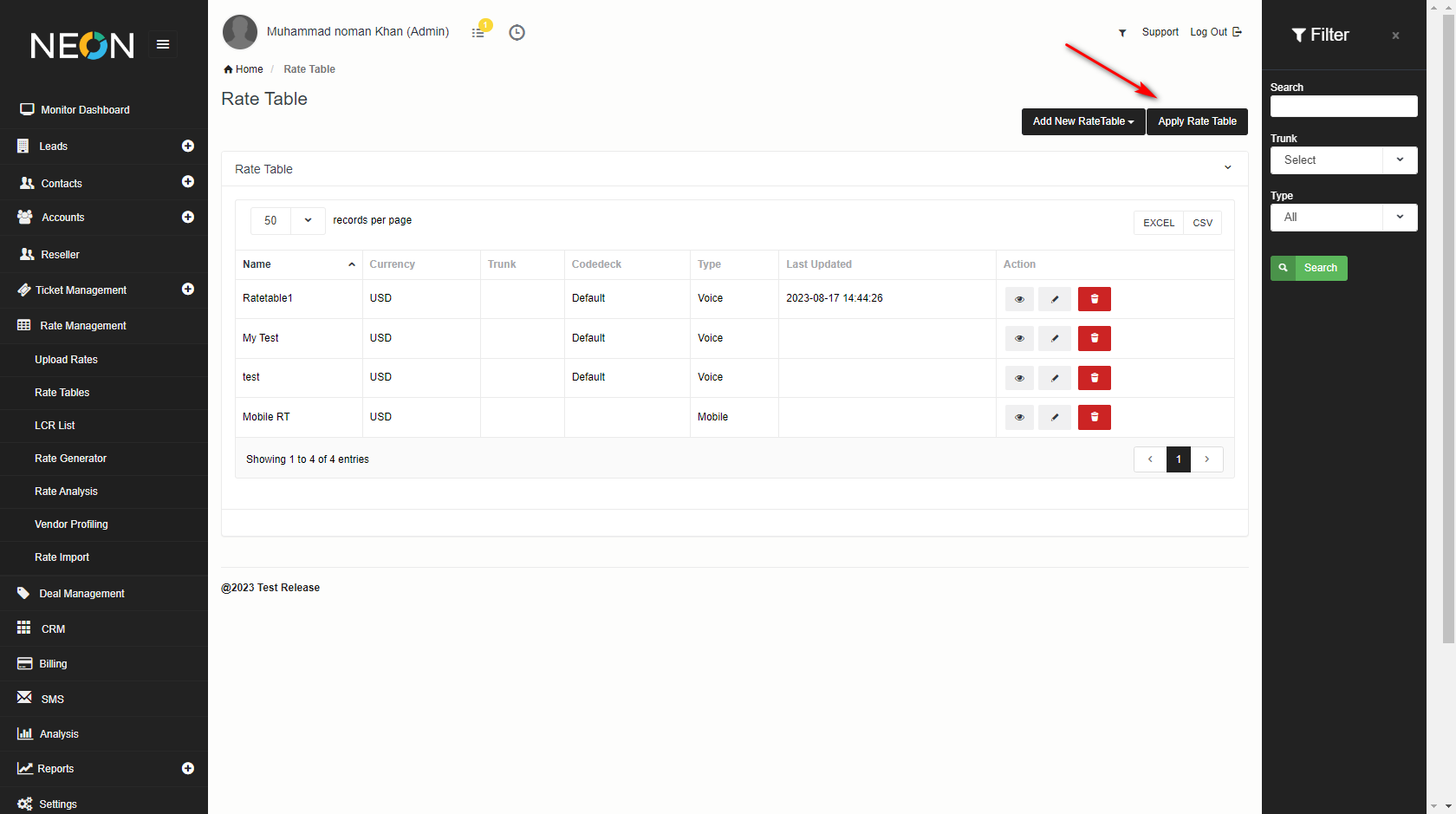 From the Filter side bar, select Service from Apply To drop down menu, then click on search.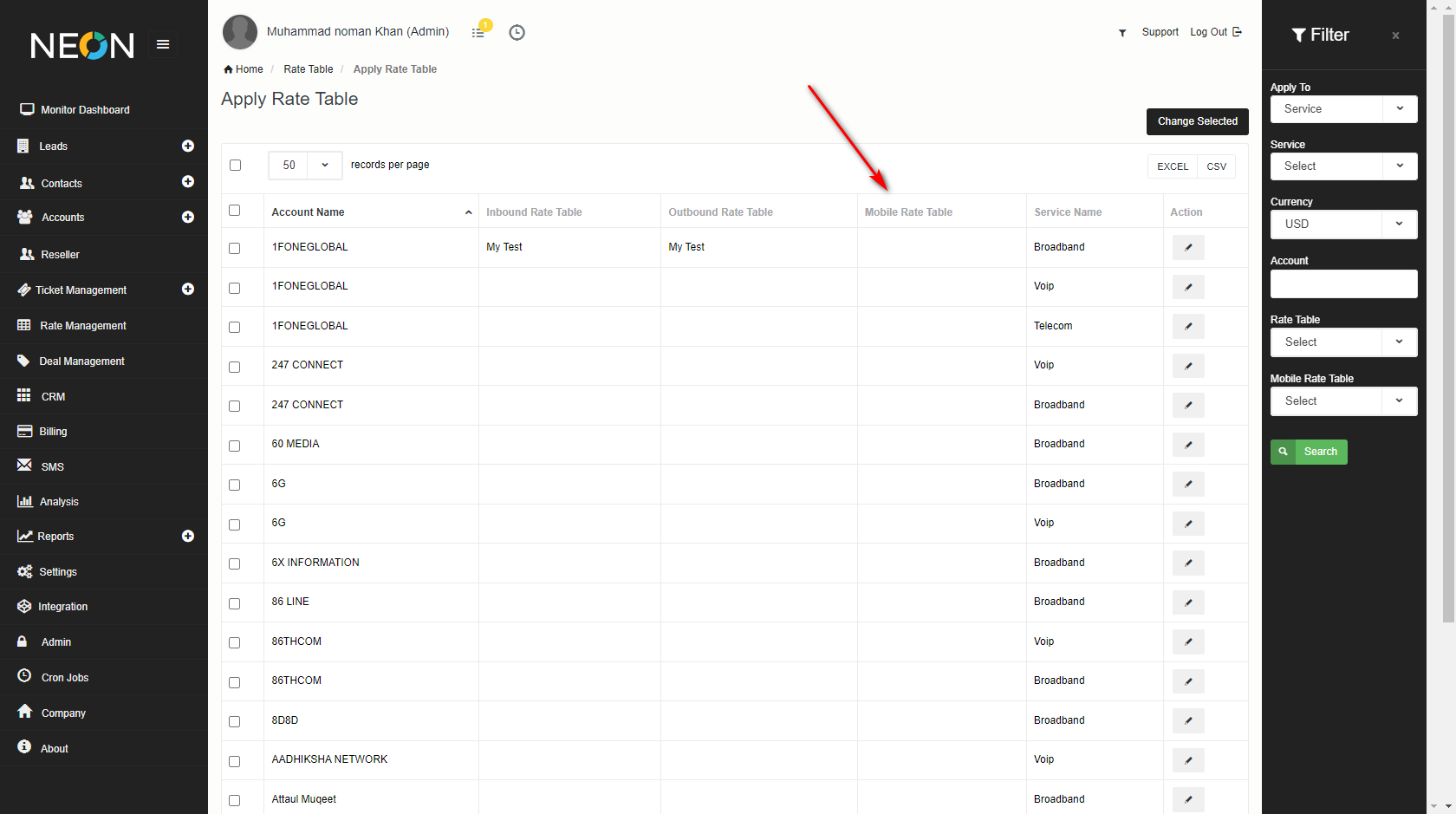 You can select Multiple Rows and then click on the Change Selected button, and select the Mobile Rate Table and click on Apply button.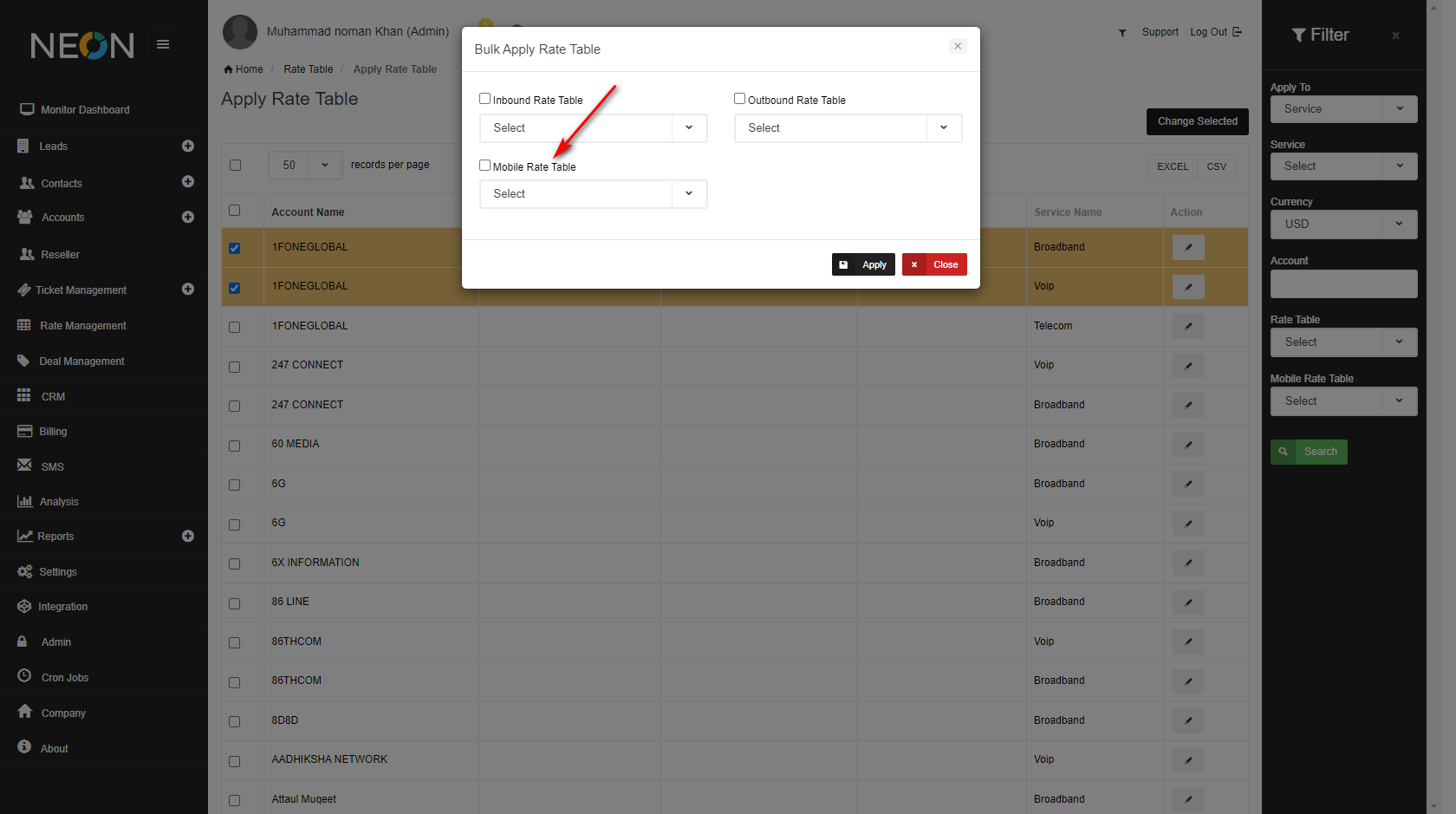 Mobile CDR Report

From the side bar click on Reports plus button and select Moblie CRD from Cube section. Now you can drag and drop your dimensions and measure in columns, rows and filter fields. Now you can save and run your report.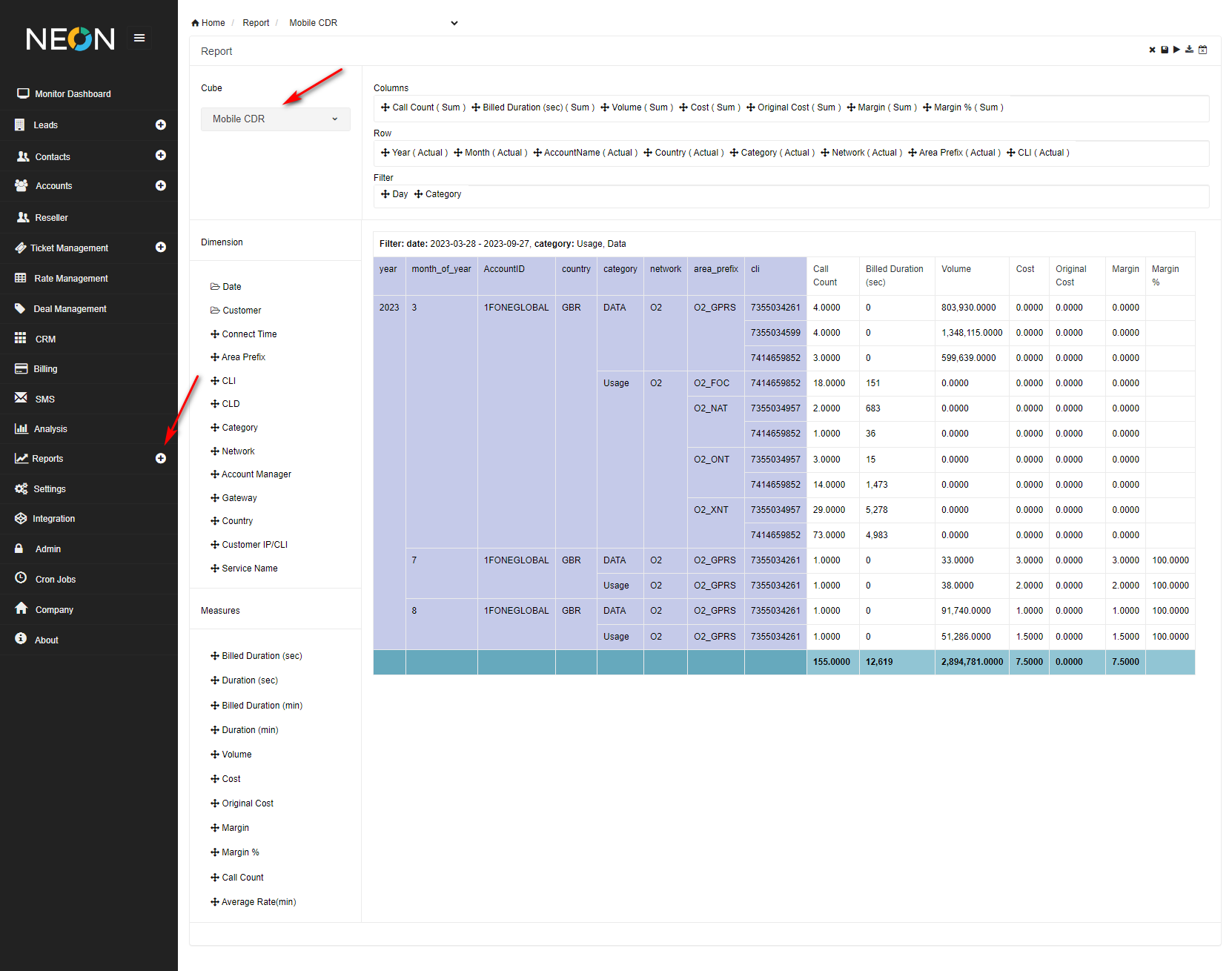 Set Invoice Template and Periodic View

You can set invoice template according to your need. To set your own template please go to Billing> Invoice Template. Click on Add New button.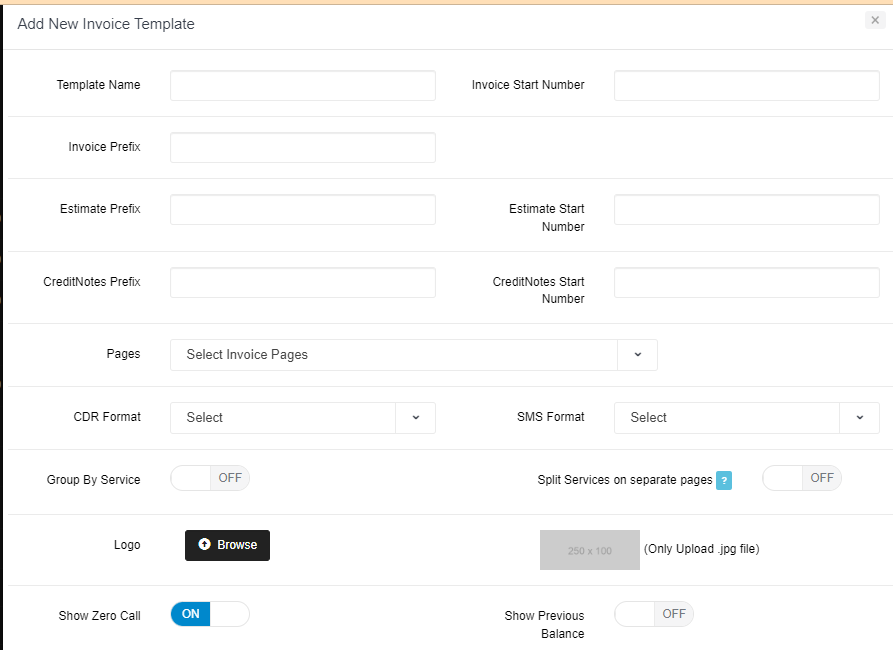 Please enter required fields and click on save button.
You can view your invoices periodically also. For this please click on Periodic View button.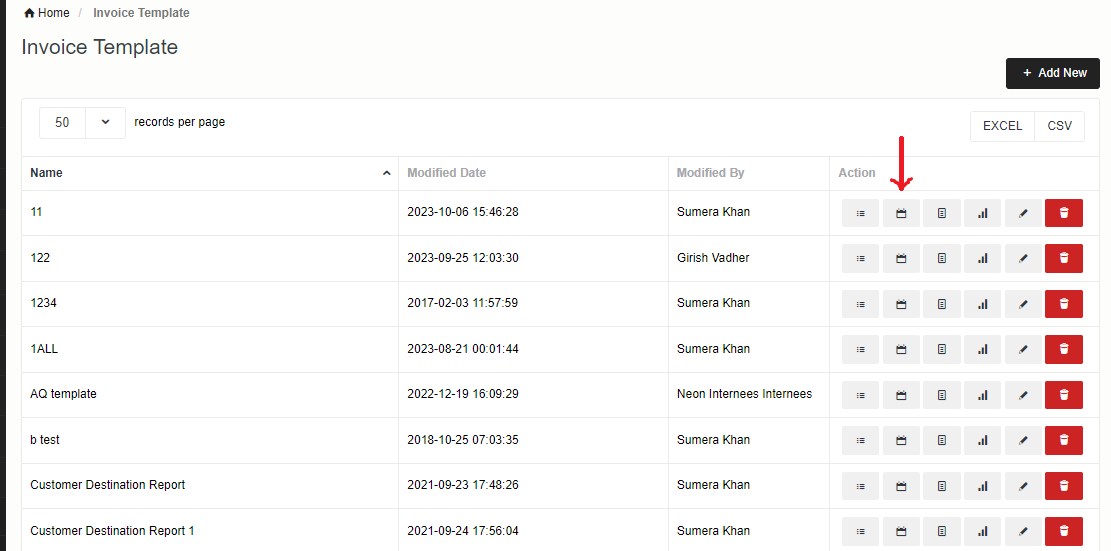 Once you click on the Periodic View button, following screen will open.