Sending Rates Notifications by Email
Created :

Tue,11,2017

Last Updated:

Tue,11,2022
In order to send rates notifications to customer by email go to Accounts.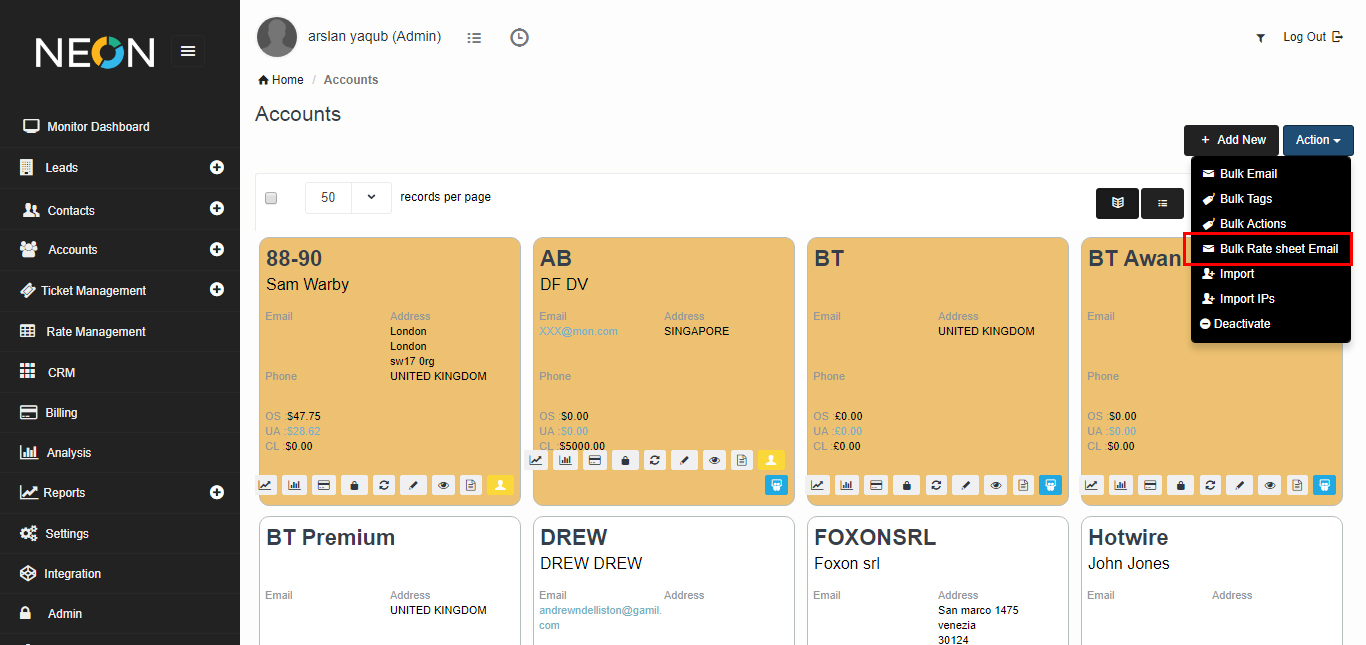 Select customers and click on Action > Bulk Rate Sheet Email. Enter required details and click on send. System will automatically generate and attach Rate Sheet to the email.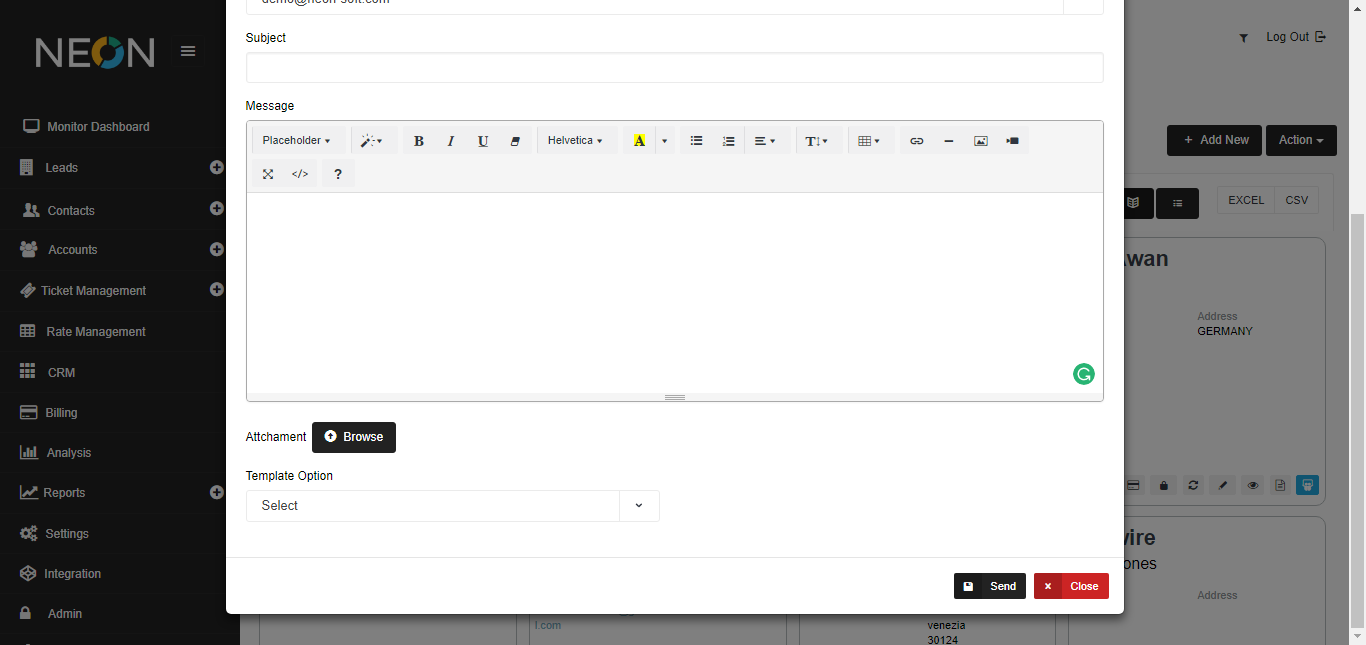 Select Trunks against which you want to send rate notification.
Merge Output file by Trunk: ON, one file will be emailed to customer with each trunk rates in separated sheets. OFF, separate emails and files will be sent to customer for each selected trunk.
Email Template: You can select pre-defined email template from the drop down. In order to setup email template go to Admin > Email Templates.
From: Select email address which you want to send email from. This is list of users emails you have setup.
Subject:  Email Subject
Message: Email Body