Accounts
Created :

Fri,12,2016

Last Updated:

Thu,01,2018
This section is designed to create and manage accounts. The main window is represented by the list of all accounts in the system.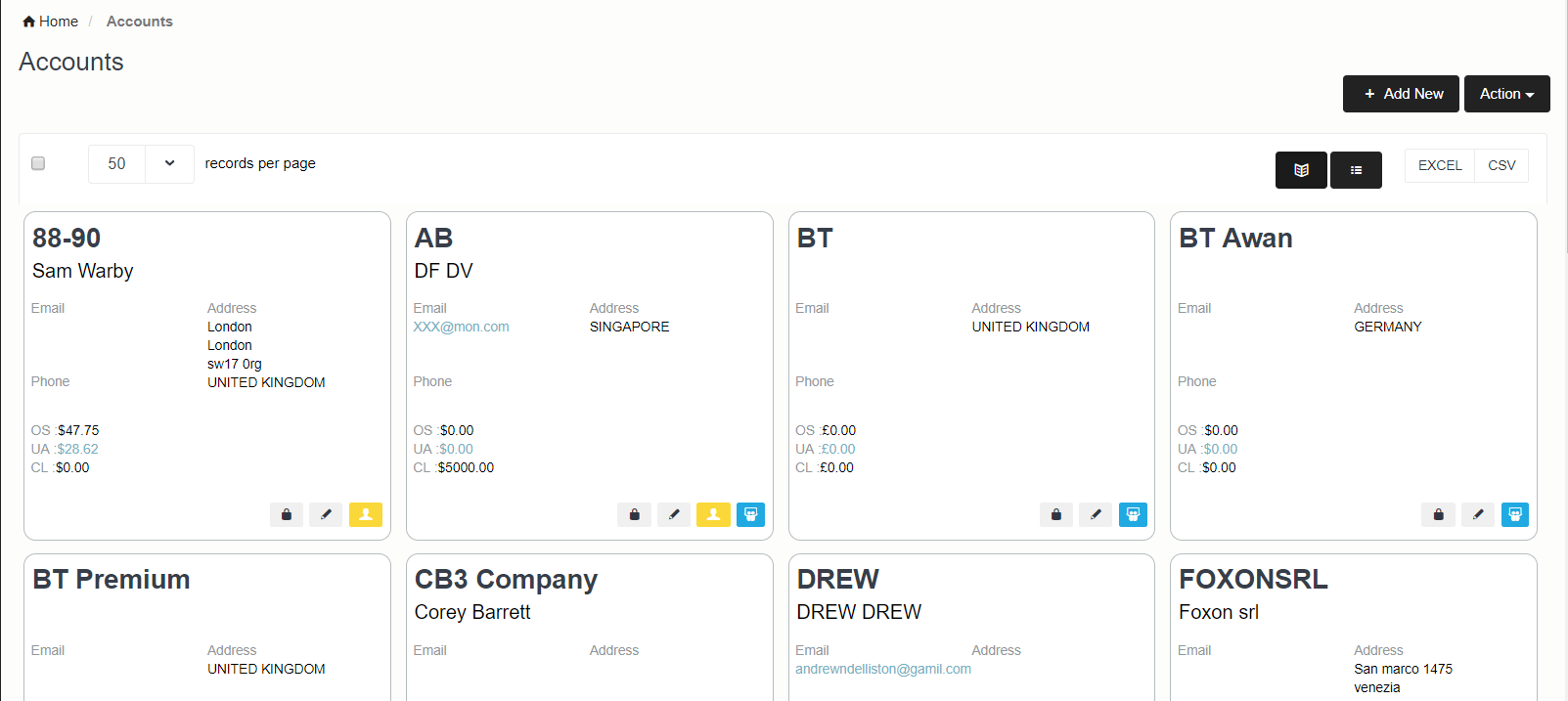 Adding New Account
In order to setup new account click On Add New Button. Fill all required details and click on save button.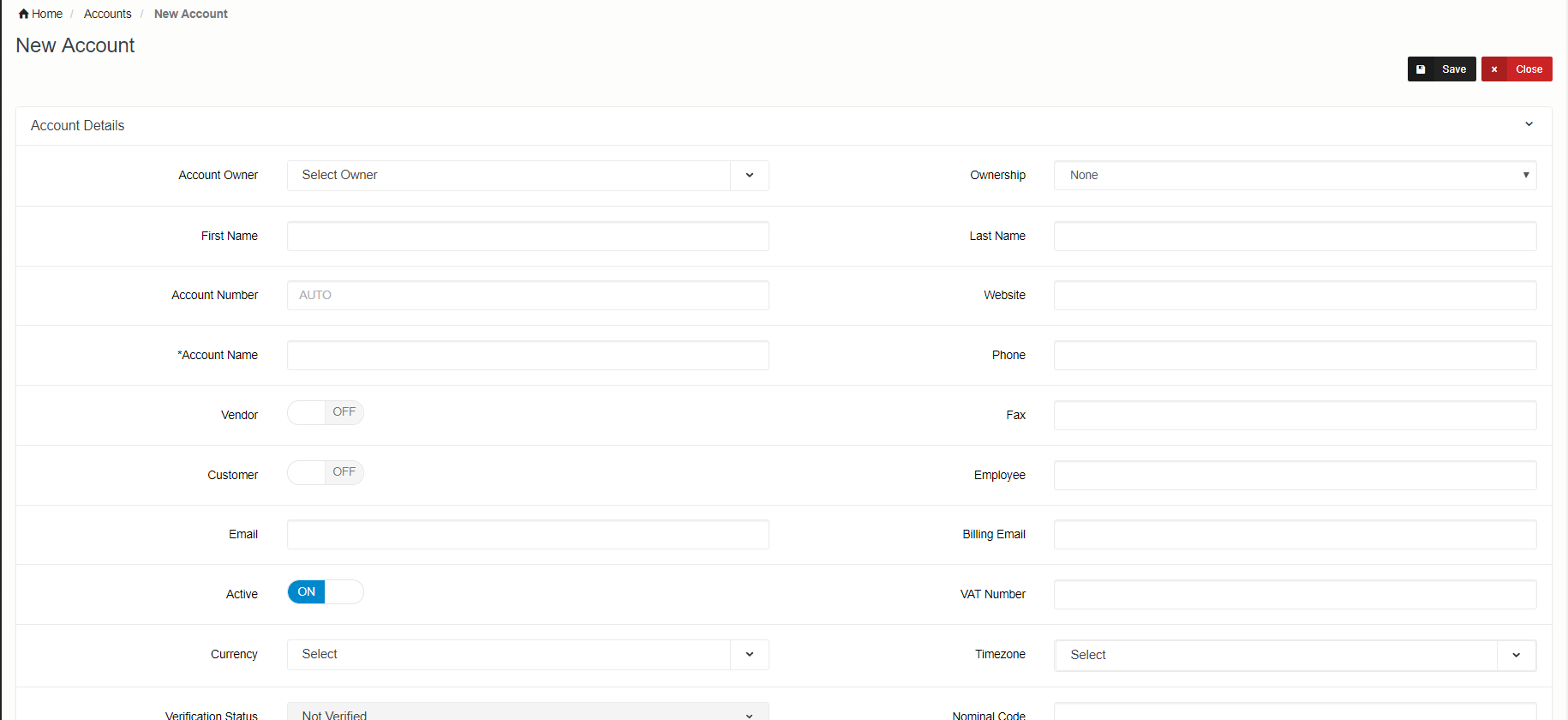 Email is where all rate sheet emails and other emails will be sent.

Billing Email is where all billing related emails will be sent e.g invoices, payment reminder etc.
Billing
In order to bill your customer please make sure Billing is enable: 

In order to manage rates/IPs against Account make sure Customer OR Vendor is enable :

Bulk Account Update
You can bulk update Accounts by clicking on Action > Bulk Actions.

Select the fields you want to update and click on Save.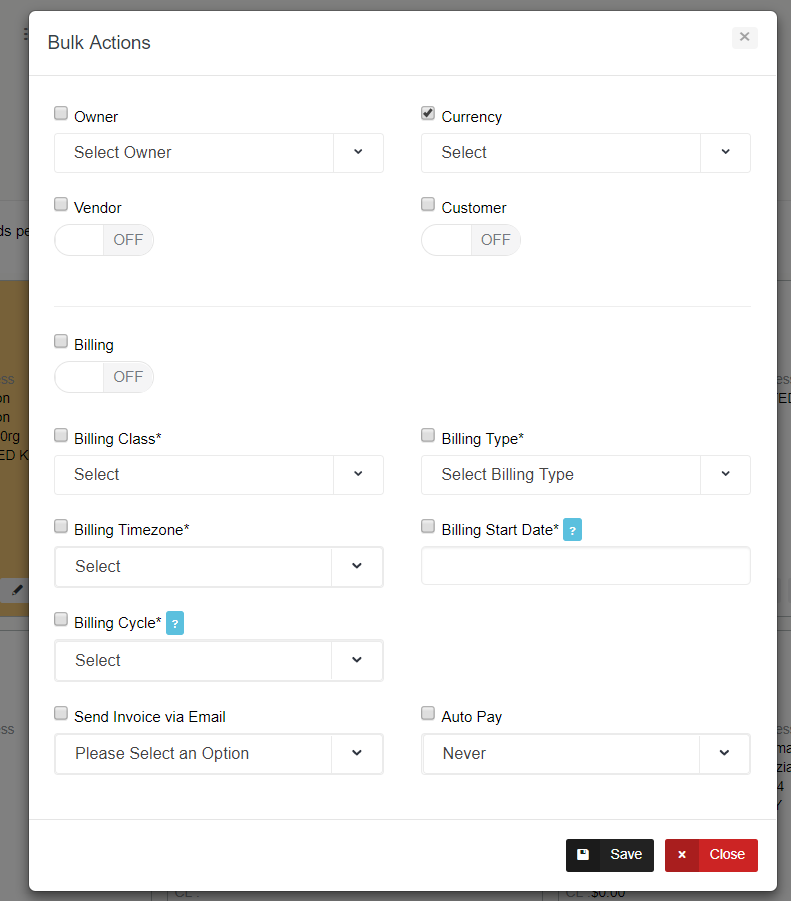 Icon
Description
Add Opportunity
   
View Customer/ Vendor Activity chart
 
Access Credit Control section 
 
Edit Account
 
View Account activity e.g. Email/Notes/Tickets/Tasks
 
Customer section to manage customer rates and download rate sheets in different formats
 
Vendor section to manage vendor rates 

and download rate sheets in different formats

View Account change history 
 Authentication Rule
 Account Asubscriptions