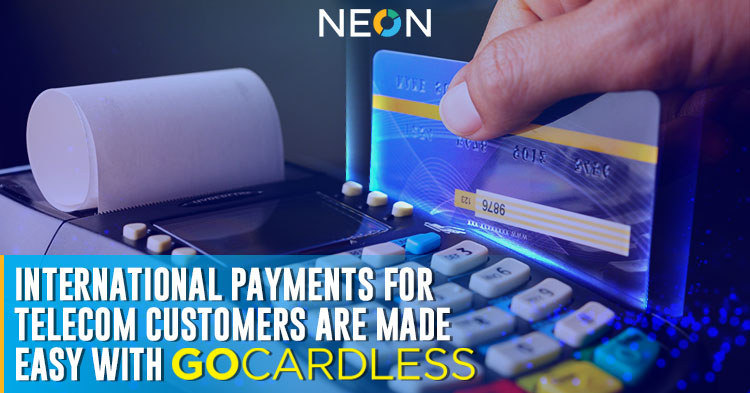 Mobile phones and other communication devices are becoming more and more ubiquitous. As a result, they become an important part of our daily lives. They allow us to stay in touch with friends and family, communicate, share our thoughts and ideas, and even pay for things. When you use your mobile phone to send or receive money, it is important that the payment system you use provides the best experience possible.
The world of payments has changed a lot in the last decade. From the introduction of mobile wallets to the ongoing evolution of payment systems, technology is allowing us to make our purchases easier and more efficient than ever before. 
GoCardless has been helping international mobile phone customers and telecoms companies alike simplify and manage their cross-border payments. By partnering with BACS and MasterCard, it offers a new way to send money to almost any country in the world quickly and easily.
How GoCardless Can Help & Innovate Telecom Customers' Payment System?
The telecom industry is a highly competitive and crucial business. There are many demands placed on the industry, including service quality, cost control, compliance with government regulations, and making payments to all of these parties. Telecom companies need to charge a lot for the services they provide.
Telecom companies are increasingly turning to mobile money solutions to offer more convenient payment options to their customers. But managing customer payments can be a tricky task, especially when the telecoms have to handle a number of international payment options. GoCardless was developed with this in mind and enables telecom companies to manage customer payments with ease and convenience.
Being able to make a payment from anywhere in the world is just one of the many benefits of using GoCardless. The service is available in numerous countries and has been used by more than millions of customers worldwide. For international payments, they enable you to send money to friends, family, colleagues, or partners without having a bank account.
The Renowned Telecom Billing Software "NEON" Has Integrated GoCardless Payment System For Ease Of Customers!
GoCardless integration with NEON has made the payments processes easier than ever. GoCardless is a payment gateway that provides integrated solutions for multiple payment methods, like credit cards, PayPal, and direct debits. 
Now, GoCardless also supports integration with NEON. This means if a telecom company is using a comprehensive telecom billing solution - NEON - their customers can make payments directly from their GoCardless account, without having to take any extra steps. Therefore, this is a great achievement.