Invoice Template
Created :

Fri,11,2017

Last Updated:

Tue,11,2022
Here you can create your customised invoice templates.

Adding New Template
In order to create new template click on Add New, enter required details and click on save.
Field
Description
Template Name
Name of a specific template.
Invoice Start Number
No which you want to start generating your invoices from.
Invoice Prefix
Prefix you want to add at the start of the invoice no e.g. INV so your invoice no will be INV1.
Estimate Prefix

Prefix you want to add at the start of the estimate no e.g. EST so your estimate no will be EST1.

Estimate Start Number
No which you want to start generating your estimates/quotations from.
Pages

Single Page with totals only:-  One page invoice will be created displaying totals only

First Page with total + usage details attached:- Invoice will be generated with all call details attached with the invoice.

CDR Format

Detail:- will display every single call on the invoice

Summary:- will display summarised calls. You can check under Usage Column based on what columns calls will be summarised.

Group By Service
Switch ON If you want to generate Service based invoices.
Split Services on separate pages
Switch ON if you want to display each service on separate page on invoice.
Logo
Upload your company logo here
Show Zero Call
Switch ON if you want to display ZERO value calls on invoice.
Show Previous balance
If ON system will display previous account outstanding balance on the invoice.
Date Format
Select your desired date format.
Show Billing Period
Switch ON if you want to display billing period from and to on invoice.
You can setup your company/payment details by clicking on Periodic View button.

You can customise Usage/Call Details by clicking on Usage Column button.

You can delete invoice template by clicking on Delete button.
Periodic View
Here you can setup your company and payment details like your Bank Details. Once setup click on Save.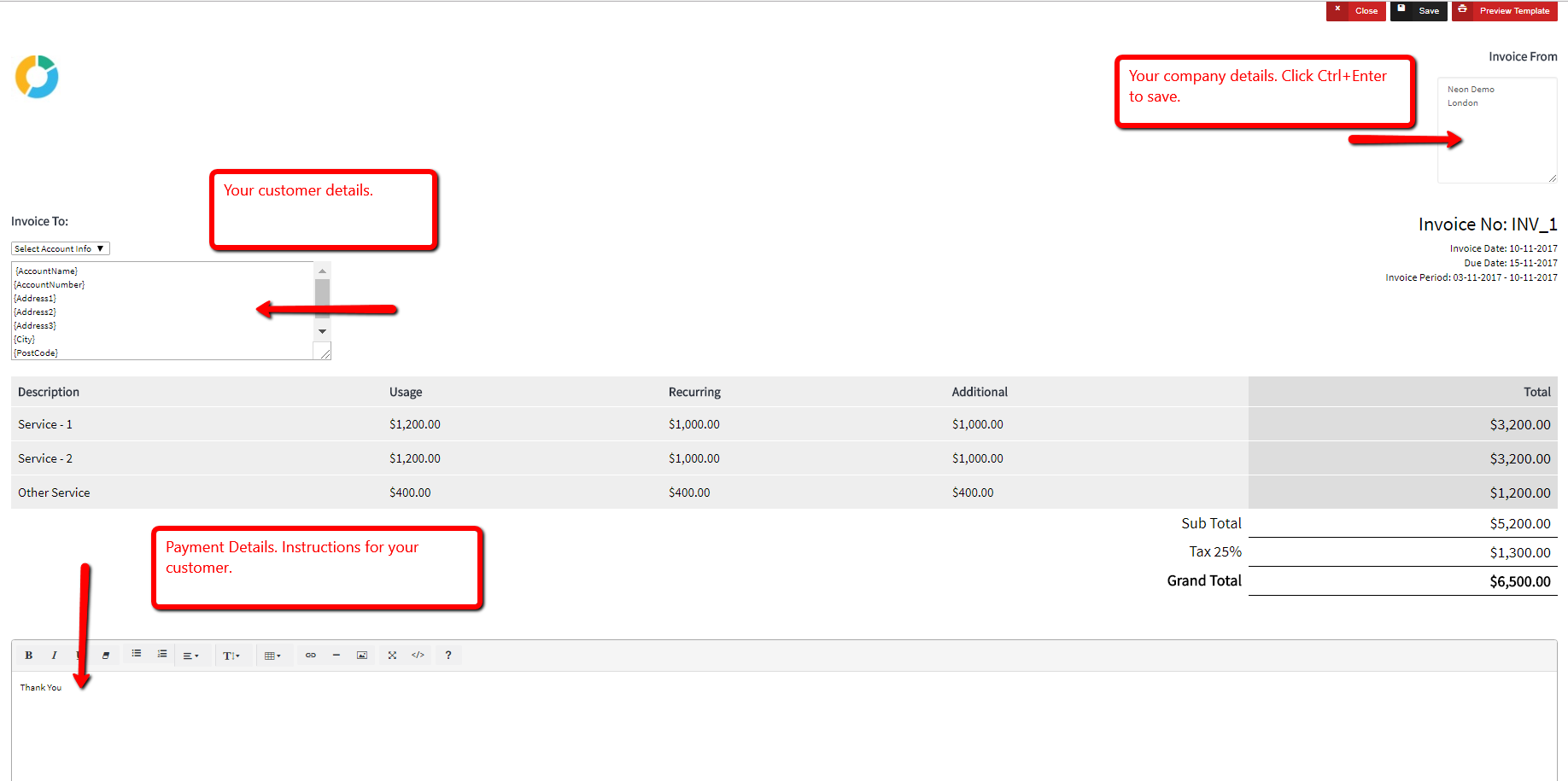 Usage Column
Here you can customise Usage/Calls section system displays on invoice.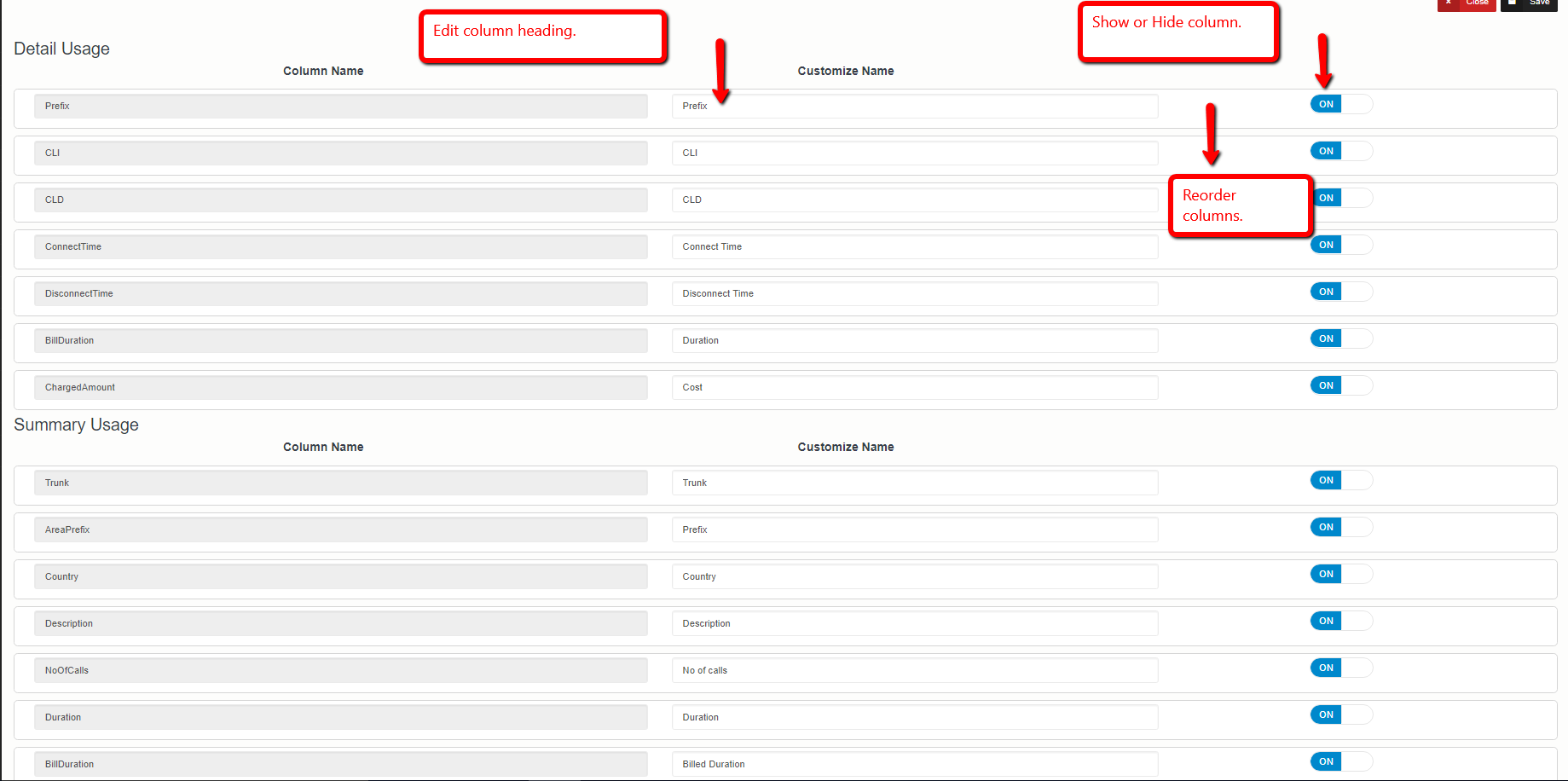 Management Reports
Here you can manage the reports you want to display in invoice and on invoice view page.

Invoice page will have this

button when enabled.
You can rename report. You can also show and hide report and change ordering of report. 
 Click on Save button to enable these reports.