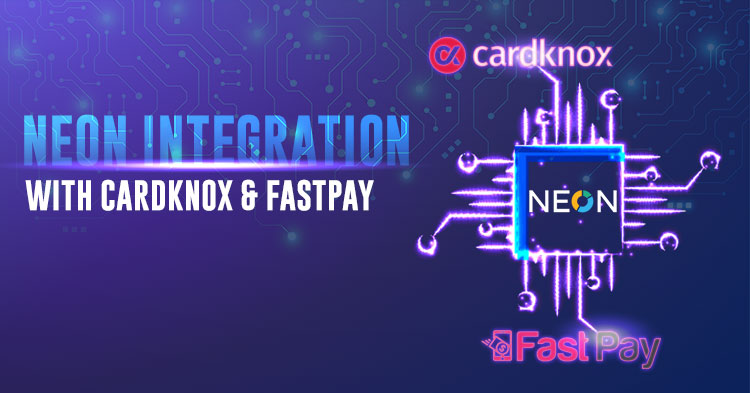 Every businessperson knows the importance of keeping up with their bills, no matter how busy they are. Creating an efficient billing system and utilizing data-driven technologies is a necessity in today's business environment thanks to advanced billing software. 
This is why NEON has partnered with FastPay and Cardknox (Payment Gateways) to provide its customers with the right solutions for an improved customer experience.
In this comprehensive blog, we are going to discuss NEON integration with FastPay as well as NEON integration with Cardknox. FastPay & Cardknox; both are smart and flexible billing solutions for online payments used by millions of people daily. 
Know About NEON Soft!
Before we discuss NEON integration with Cardknox & NEON integration with FastPay, it will be better first to give you a little bit of how-know about this software. Basically, NEON is a complete telecom process management solution designed especially for all types of telecom businesses to ease their billing difficulties.
In order to make management tasks more efficient, NEON offers components such as Billing, Rate Management, CRM, Reporting & Monitoring, Various Integrations, Account Management, etc. Its billing features include Customized Invoice Templates, CDRs Processing, Call Accounting, Statement of Accounts, Invoicing, and Estimate. 
Therefore, if you're a telecom business owner and need an effective and comprehensive billing solution, look no further than NEON. Our help & support team is available 24/7 to facilitate you in every matter or issue you face. Our support is available via chat, email, and phone. 
What is Cardknox & Its Features?
Cardknox, one of the leading payment processing gateways in the world, provides customized payment solutions to thousands of merchants across all major retail verticals. Featuring integrated checkouts, recurring billing features, and point-of-sale (POS) capabilities with PC and mobile payments, Cardknox offers more than just industry-standard payment processing—it delivers the power to seamlessly connect your customers to your products and services via their preferred method of payment.
Where to use it?
When it comes to payment processing solutions, there are many choices out there. Cardknox stands out from others as a highly reputable payment processor, providing secure and easy-to-use online solutions to businesses of all sizes and across various industries. We've detailed Cardknox's most important features below so you can see why it's a wise choice for any business.
Why NEON has integrated Cardknox With its System?
NEON has recently added a new payment gateway Cardknox. The important aspect of Cardknox as it enables online merchants to accept payments from both local and international customers, onsite and offsite.
For customers, convenient access to pay means they no longer have to visit physical shops if they don't want to; they can simply make payments from their home or office desktops or even through mobile apps. 
Moreover, the interface of this system is user-friendly and displays all the information you need to manage payments. Now customers of NEON can do payments through Cardknox easily. This is why NEON has integrated it with its system.
What is FastPay & Its Features?
FastPay allows you to take secure card payments, online, in-store, or anywhere on your mobile device. There's no charge to set up an account and it only takes five minutes to get started! FastPay boasts affordable rates, free customer support, fast payment processing time (within one business day), and flexible payment options (including check by mail)
Why use it?
FastPay makes it easy for you to accept credit card payments from your customers. Sign up takes minutes; all you need is a U.S. bank account and business information. They process credit cards through Stripe, one of the world's leading payment processing platforms (which means their fraud prevention features are top-notch). All sensitive data stored in the system is encrypted by SSL.
Why NEON has integrated it with its System?
NEON has recently added a new payment gateway FastPay. FastPay is a payment processing service that works with telecom operators and allows customers to make payments to their account holders directly via SMS.
Renowned Telecom Billing Software NEON Integration With FastPay provides telecom services providers to manage customer invoices and track payments while enabling faster payment processing. It provides users with full control over their invoice data in a secure manner.
This is how the NEON development team is working hard to make their solution easier for telecom services providers and their customers. The NEON team is launching new payment and other integration every week so new customers can easily integrate their existing platform with NEON. 
Feel free to contact us if you have any questions or would like a demonstration of our system. A support representative is available at any time to assist you.