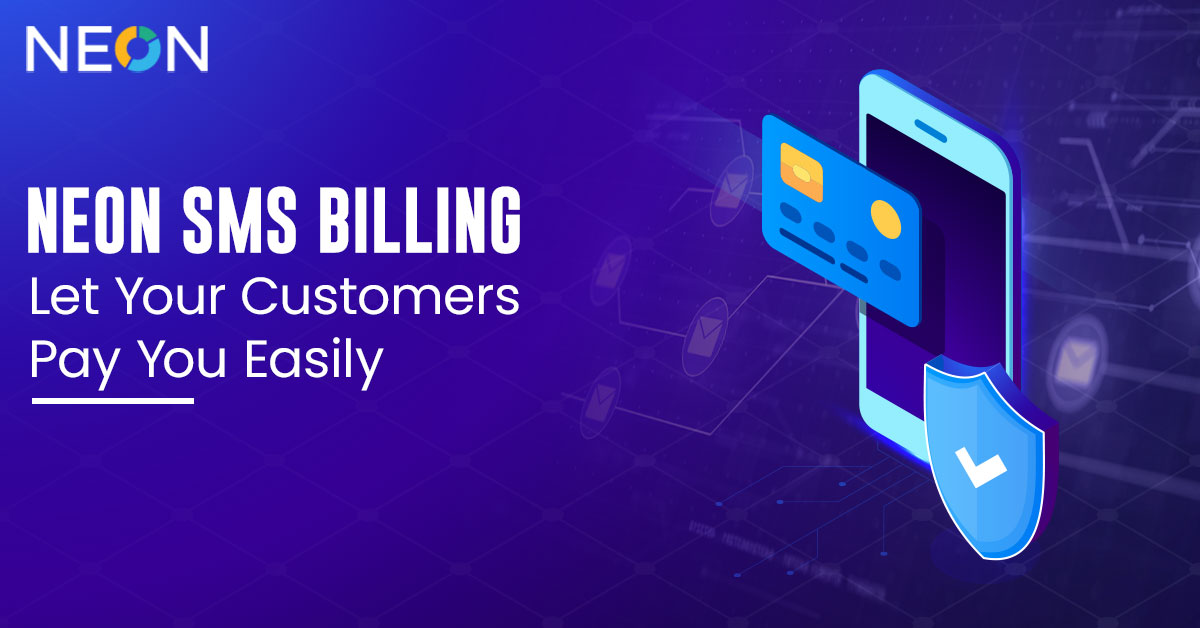 Alternative payment methods such as SMS payments are becoming more popular. Nowadays people prefer simple and easy digital options to pay their bills like text messaging. With an open rate of about 90%, SMS payments have become a popular way to pay worldwide.
If you are in need of an SMS Billing solution for your telecom business that can help you collect and manage your customers' bills, then you have come to the right place. With NEON Soft's SMS billing solution, your customers can pay by text message, one of the most common channels available today.
What is SMS Billing?
SMS billing is an electronic payment system that enables the transmission of financial information. As per the SMS Billing provider, SMS billing is an electronic payment system that allows businesses to send a message to their customers and request a receipt or confirmation of payment. The message may include various details like the transaction amount, total amount charged, name of merchant, and receiver.
What is SMS Billing Software?
SMS Billing software is a billing system that sends out SMS (Short Message Service) to customers in order to collect their payments. The technology can be used by several companies to help them reduce the cost of their SMS marketing and send out more messages to potential customers, thereby increasing revenue. With the numerous features of telecom billing solutions, NEON is now offering SMS billing features to help streamline businesses' billing processes.
What Are Functions of NEON SMS Billing?
There are several features of the NEON SMS Billing solution that help you to understand the importance of this software.
For example, you can easily manage your SMS billing by using a user-friendly interface. You can also view various reports related to SMS billing such as monthly statements, invoice details, etc. Another thing is that it gives you access to all your clients and customers in one place.
Invoices
NEON SMS Billing also includes an invoicing feature that generates professional-quality PDF invoices automatically and manually. It is easy to customize your invoices, by adding, removing, or replacing specific fields.
Automated SMS Processing
ٰIt can be integrated with various Gateways. EDRs are collected from your switch automatically. EDR Verification based on multiple authentication rules i.e. authenticated IP addresses and account names.
Centralized Billing
Collect EDRS automatically from Gateways i.e. Alaris and bring all data into NEON to generate one single multi-services invoice. You can easily analyse all your client and vendor usages from one single interface.
Monitoring Tools
In NEON SMS Billing's monitoring tools, there are interactive live monitoring dashboards. There are a number of reports and monitors that are available to monitor your business more efficiently. There are also Margin and ASR. Statistics for customers and vendors grouped by destination, gateway, account, and MCCMNC. You can also view various reports related to the SMS billing of your clients and vendors.
Conclusion
In short, the SMS Billing solution by Neon is applicable to companies of all sizes. It does not have limitations based on call volume or minutes. All processes within this feature are seamless. To find out more about this feature, please contact our helpdesk.